【中/英】信任危机正引发中小企业及P2P借贷商的担忧
2015-08-31
个人及中小企业在线借贷商深知,信任才是他们能否得到持续运营许可的关键所在。然而现在困扰他们的是,对手随便一出手就能击垮这个羽翼未丰的行业。

The new breed of online lenders targeting individuals and small businesses know their licence to operate depends on being trustworthy providers, and are worried the slightest breach by any of their rivals will bring down the entire fledgling industry.
发薪日贷款人已经成为剥削消费者的代名词,中小企业借贷商、"无利息"贷款和P2P贷款也都在担心会成为下一个背上坏名声的行业分支。所以大家都在呼吁监管部门尽快出台更加严厉的审查法规。值得注意的是,已经有部分企业组织成立了行业监管小组,制定了相应的行业自律道德准则。
Just as pay-day lenders have become synonymous with consumer exploitation, small-business lenders, "interest-free" financiers and peer-to-peer lenders worry they will be the next sectors to fall foul of the same reputation. All are calling for tougher rules and scrutiny by regulators. In the meantime, several are organising industry groups to set ethical guidelines.
现在看来,最炙手可热但同时最缺乏监管的应该是小企业部门。
Perhaps the hottest, and most lawless, sector now is the small-business space.
MoneyMe是一家新创立的发薪日在线借贷平台,其创立对Cash Converters和Money3造成了直接的冲击。MoneyMe主管Clayton Howes戏称中小企业的现金贷款"只在发薪日营业"。近期有关"小额贷款"的限制已经被发薪日借贷商以"长期大额度贷款"巧妙地规避。对此,Clayton Howes说,真正的贷款界大鳄已然将目标转向个体户。
Clayton Howes, the chief of MoneyMe, a new online pay-day lender challenging the likes of Cash Converters and Money3, ironically calls the SME cash-flow lenders "pay-day for business". Just as recent bans on "small-amount loans" have been sidestepped by pay-day lenders with longer-term loans for larger amounts, he claimed the real loan sharks have switched to business loans to sole traders.
MoneyMe对外提供四星期以上的贷款利率为12%到24%不等,年化利率相当于180%.
MoneyMe lends at rates of 12 to 24 per cent over four week periods, which equates to annualised rates of 180 per cent.
"目前这一领域还没有什么限制"他说,"贷款平台会收取高额的贷款利息,但这些小企业实际上并没有什么利润。他们这样做不仅是在剥削个体户,同时也给自己带来很大的风险。"
"There is zero regulation there," he said. "They are charging [huge] interest rates and the poor small-business operator doesn't have another avenue. It is exploiting the sole trader and the risk is an unknown quantum."
许多新兴中小企业借贷商都声称他们的贷款发放过程都是很负责任的,但还是不断有声音表示担忧。比如,行业内部就有很多借贷商为营业额在10万美元以下的公司发放了大量无担保贷款。其起始利率与信用卡利率相同,大约在15%-20%,但之后走势会非常高。然而,主要问题在于没有统一的适用标准。
Numerous new SME lenders say they lend responsibly, but voice similar concerns. Their sector has seen a sudden influx of lenders typically offering unsecured loans to companies with turnover below $100,000. Interest rates start at credit card rates of about 15-20 per cent but go much higher. The main problem, however, appears to be a lack of standards that all must comply with.
Capify的执行总监John de Bree表示:"企业借贷并没有很多专门的规则限制。"Capify是最早一批的企业级借贷商,于2002年在美国成立,主要为企业提供现金贷款和直接商业信贷。
"There is not much regulation of business lending," said John de Bree, managing director of Capify, one of the oldest of the business lenders. It started in the United States in 2002. It offers merchant cash advances and straight business loans.
其他小企业借贷商私下里都将矛头指向了Ausvance(七月份已更名为Capify),还包括它的主要竞争对手Prospa Advance(现在为Prospa)。他们认为正是Capify的运营模式使得有效年化利率超过了30%。
Other new small-business lenders have privately pointed the finger at Capify, which was known as Ausvance in Australia until July, as well as its chief competitor Prospa Advance (now just Prospa), arguing their model results in effective annual interest rates well above 30 per cent.
de Bree先生之所以呼吁严格的法规监管是因为他知道有些竞争对手把钱贷给了风险极高的借款人,远远超出了Capify的安全标准。他说"消费者方面,有ACCA,APRA,ASIC等监管维权机构。但企业方面,大量的初创企业涌现,然而监管和高效可靠的信用模型却依然属于空缺状态。"
Mr de Bree wants regulation because he has seen competitors lending far more to risky borrowers than Capify thinks is safe. "For the consumer there is ACCC, APRA, ASIC. On our side of the fence we have a flood of new entrants – where's the regulation, where's the tried and tested credit model?," he said.
de Bree 先生认为,行业内起码应该有"不允许重复贷款"的原则。也就是说,如果一个贷款人已经从一家平台获得了贷款,那么他不应该再获得任何其他贷款。
Mr de Bree said there needs to be at least a "no-stacking" rule imposed by the industry itself. This means that if a borrower already has a loan, they cannot get another.
澳大利亚新兴P2P借贷公司CEO Stuart Stoyan对于刚上市的P2P公司DirectMoney也表现出相同的担忧。DirectMoney在七月13号上市之前曾声称要成为澳洲P2P领域内首家上市公司。
Stuart Stoyan, the chief of new Australian peer-to-peer lender MoneyPlace, has similar worries about recently listed online lender DirectMoney, which claimed it would be the first Australian P2P lender to float before its listing on July 13.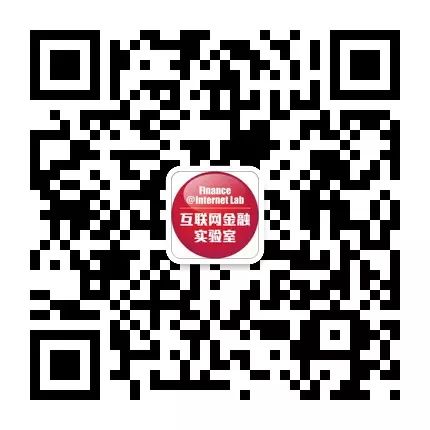 扫描二维码关注互联网金融实验室官方微信账号